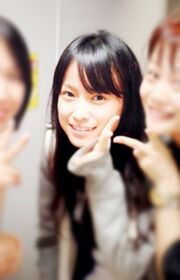 Hey my name is Mei, are 22 years old and live in Denmark. Have been a fan since 9ki joined MM so 2011, other than that I enjoy a lot of different types of music, I make covers tho not good ones.
I collect a lot of merch both idol, anime and Japan related, example are:
All Maro's graduation stuff
Otome games in limited edition
Idolmaster games (most limited edition) figurines
Ore no imouto figurines, nendroids, games, stramps
Are a big gamer and sometimes stream but mostly for my own fun!
Love MMD and have been a user for 9 years about now! Hope I can start working on 3d myself and have my own rp group related to idols <3
Also helps out the H!P confession blog on tumblr! Love it a lot and are happy to see you all come with confessions
My fave from each group is:
My H!P Collection

Edit
Full Kamei Eri Haromoni@ Set
Ikuta Erina L's and L2's
Ikuta Erina and Iikubo Haruna Pinup's
Ikuta Erina birthday goods
Renai Hunter Limited Editon B
Ultra Smart Blu-ray
Taiki Bansei/Otome no Gyakushuu Limited Edition C and D + Postcards
Yumemiru Fifteen Regular Edition
Full Graduation set for Fukuda Kanon
Have gotten so much I have no overview what I have lol
Community content is available under
CC-BY-SA
unless otherwise noted.