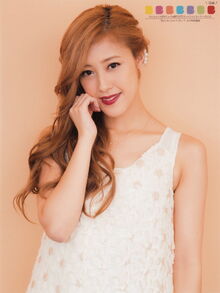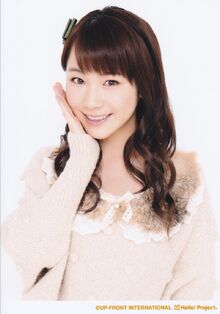 Hey there! I'm Icklenikhikinz and I love Hello! Project!! I also love to make new friends so leave me a message if you want :) I've been a fan of H!P since early 2012. The first group I found was Buono! and I've been a fan of them since early 2011 because I was watching the anime Shugo Chara. The first song I heard from them was Bravo☆Bravo because my sister watched the anime first and it was the first song I overheard.
I've attempted to venture out of H!P but it's never really happened. I was obsessed with a couple of songs by AKB48 but I never got further than those 4 or 5 songs that I heard. I've also listened to a bit of Perfume, Momoiro Clover and Fairies. I've listened to a bit of K-pop, mostly Girls' Generation, but I didn't get into that as well.
Favorite Members
Edit
I'm pretty biased to a girl who can dance.
Current Overall
Edit
Graduates
Edit
Superlatives
Edit
If you doubted my favorite member was Miyabi based on my profile above, this will definately help settle that doubt XD
My Original Line-up
Edit
(This definitely wasn't the first line-up I was exposed to though. I was basically living in the Platinum Era for about half a year.)
"First" Songs
Edit
The groups are ordered based on which one I discovered first. Listed first is the first song I heard from each group. Listed second is the first song that was released around the time I actually got into the group. Groups not listed are ones I've been a fan of since their formation.
That kind of gives you (and me XD) an estimate of how long I've been into these groups.
Community content is available under
CC-BY-SA
unless otherwise noted.