Warning: This page contains information about a Doujinshi series that is not appropriate for people under the age of 18.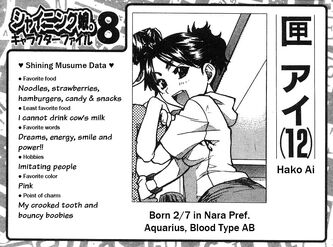 Shining Musume. (シャイニング娘。) is an adult Doujinshi by Shiwasu no Okina (師走の翁) about the 1st to 4th generation members of Morning Musume, adapted in September 2002. There are 7 Volumes of Shining Musume.
Controversy
Edit
Shining Musume is one of Hello! Project's most popular scandals and the most well known and infamous Hello! Project related Doujinshi comic. Up-Front Agency complained about the doujinshi, as it gave the members a bad image.
The manga-ka, Shiwasu no Okina, a woman from Yamaguchi Prefecture, was interviewed on TV due to the popularity of the doujinshi. She was a fan of Hello! Project back when she began making the doujinshi. While she has recently gotten an interest in the idol group Momoiro Clover, she still is a fan of GAM and W.
Characters
Edit
Active members of Shining Musume in Vol. 1 (up to 3rd generation)Edit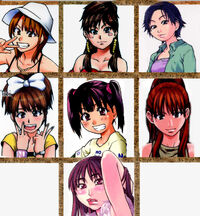 The ages were later deleted.
Known former members of Shining Musume in Vol.1Edit
Staff at the group's agency (which parodies UFA)Edit
Sengokudou Mika [manager]
King (Tsunku) [producer]
Sumabe Junichi (Suwabe Junichi) [narrator of the group's TV show]
4th generationEdit
the four "horsegirls"Edit

Solo Idols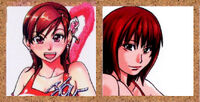 Bodyguard Squad VI, a.k.a. "the Sixth"Edit

Late additionsEdit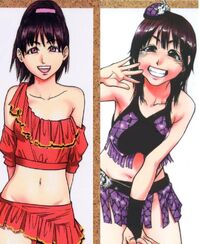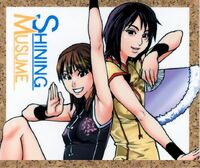 2019 Line-upEdit
Community content is available under
CC-BY-SA
unless otherwise noted.