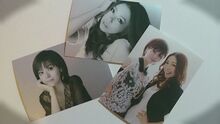 Piricala Live 2014 (ピリカラLive 2014)  is Pirit Color's first live event. It was held at Live Inn Magic on September 27, 2014. All the songs performed are cover songs from the Showa Era.
Tsuki to Taiyou (Taiyou to Ciscomoon, 1999)
Koi ga Mabushikute (Osaka Performance Doll, 1994)
Uchuu de La Ta Ta (Taiyou to Ciscomoon, 1999)
Hoshikage no Komichi (星影の小径) (Obata Minoru, 1950)
Mr. Summertime (Mr.サマータイム) (Circus, 1978)
Sky Restaurant (スカイレストラン) (Hi-Fi Set, 1975)
Mizur-iro no Ame (水色の雨) (Yagami Junko, 1978)
Koi no Fugue (恋のフーガ) (The Peanuts, 1967)
Coffee Rumba (コーヒールンバ) (Nishida Sachiko, 1961)
Ruby no Yubiwa (ルビーの指環) (Terao Akira, 1981)
Wine Red no Kokoro (ワインレッドの心) (Anzen Chitai, 1983)
Hisame (氷雨) (Hina Miko ,1982)
Aoi Sangoshou (青い珊瑚礁) (Matsuda Seiko, 1980)
Kazari Janai no yo Namida wa (飾りじゃないのよ涙は) (Nakamori Akina, 1984)
Gakuen Tengoku (学園天国) (Koizumi Kyouko, 1989)
Seishun no Kage (青春の影) (Tulip, 1974)
CARNIVAL (Osaka Performance Doll, 1995)
Magic of Love (Taiyou to Ciscomoon, 1999)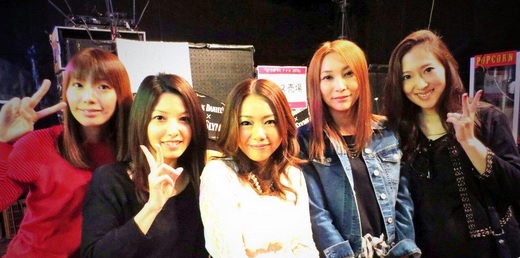 Murata Megumi, Shibata Ayumi, Heike Michiyo, and Maeda Yuki was in the audience to show Inaba (centre) their support..
Fellow ex-OPD member Takeuchi Yukiko was in the audience. Kihara Satomi from Tokyo Performance Doll (OPD's sister group) was also at the venue.
External Links
Edit
Community content is available under
CC-BY-SA
unless otherwise noted.