PalmSugar was a Japanese idol unit based in Shimonoseki, Yamaguchi, Japan. Season 1 was produced by Kobayashi Azusa.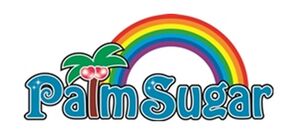 History
[
]
2013
[
]
In March, the search for members for PalmSugar started.
In September, they made their debut as an idol unit with three members. Their purpose was to promote the development of the performing arts culture of Yamaguchi.
They stopped updating their Twitter accounts in November[1], and their website was taken down in December.[2]
On December 7, Weekly Yamaguchi News held a phone interview with Nanase Mina and Suwa Kobato. They said PalmSugar was going to start promoting in February under a new system. Two live schedules were also announced: Asian Beauty Collection Vol. 3, 4 on December 8, and Shimonseki -mori Ageru zo! on December 14. Both apperance s were at Shimonoseki RedLine. They performed several cover songs, as well as two original songs; Cutie Tamarind and Shabondama.[3] [4]
2014
[
]
In May their official Twitter account stopped updating, and a new one was opened in July. They also got a new website that listed six new members (season 2), with the three original members gone.
In June they released their first single, Cutie Tamarind, in July their second single, Natsu Iro☆Lemon Candy, and in August their third single, melty kiss _xxx.
2015
[
]
In March, an announcement for season 4 was made, but no new members joined the group.
In July, Ariyama Moeka joined the group.
On December 23, Haruna Shiori, Haruna Arisu, and Ariyama Moeka graduated and started the idol group Yumemitai.
2016
[
]
In January, their official site stated they were planning a large member recruitment, but the project seems to have been scrapped as nothing happened since then and all the members have graduated.
Members
[
]
Former Members
[
]
Season 1 (2013)
[
]
Natsume Moe (夏目もえ) (graduated September 2014)
Kanda Hikari (神田ひかり) (graduated September 2014)
Mochizuki Shino (望月紫乃) (graduated September 2014)
Season 2 (2014)
[
]
Hashimoto Miyu (橋本美憂) (graduated August 18, 2015)
Nanase Mina (七瀬美菜) (graduated April 29, 2015)
Haruna Shiori (春名詩織) (graduated December 23, 2015)
Haruna Arisu (春名ありす) (graduated December 23, 2015)
Hinata Mayu (日向茉憂) (graduated March 8, 2015)
Eguchi Airi (江口愛里) (graduated)
Season 3 (2015)
[
]
Sasaki Miyu (佐々木未夢) (graduated)
Ariyama Moeka (有山萌伽) (graduated December 23, 2015)
Discography
[
]
Singles
[
]
[2013.12.08] Cutie Tamarind (キューティータマリンド)
[2014.07.27] Natsu Iro☆Lemon Candy (夏色☆れもんキャンディ)
[2014.08.24] melty kiss _xxx
Digital Release
[
]
[2015.12.xx]

HappyXHappy=T♡YOU (X'mas ver.)

(limited December release)
References
[
]
External Links
[
]