Main article: Kanazawa Tomoko
The following page contains information about the family members of Juice=Juice member Kanazawa Tomoko.
Parents and Siblings
Edit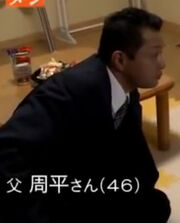 Kanazawa's father is named Kanazawa shuhei and born in 1967. He is a 48 years old (as of April 2016) who works as a taxi driver.
Older Brother
Edit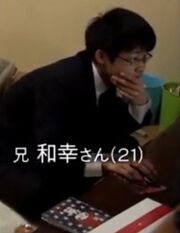 Kanazawa's older brother is named Kanazawa Kazuyuki and born in 1992. He works in a paint shop.
Younger Sister
Edit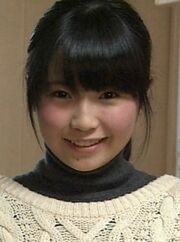 Kanazawa's younger sister is named Kanazawa Fumiko and born in 1997. She also entered a DAM★Tomo contest for "Chou HAPPY SONG (Single ver.)" and won.
Younger Twin Sisters
Edit
Kanazawa's younger twin sisters names are unknowns.
She also has a pet cat named Nekotaro.
Kanazawa Family Tree
Edit
Shuhei
(b.1967)
Mother
Kazuyuki
(b.1992)
Tomoko
(b.1995)
Fumiko
(b.1997)
Youngest
Sister 2
(b.1999)
Youngest
Sister 3
(b.1999)
Community content is available under
CC-BY-SA
unless otherwise noted.