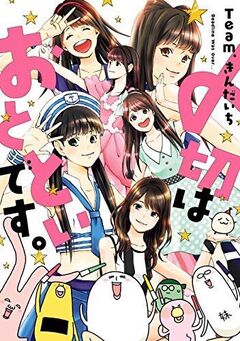 Shimekiri wa Ototoi Desu (〆切はおとといです。; Official Translation: Deadline was Over...) is a manga series by Team Kindaichi. The manga was serialized on Young Gangan Magazine and the published on September 14, 2017. The gag manga is about Kindaichi Renjuurou, a Hello! Project fan, and her friends and staff.
Book Information
Edit
Author & Main Artist: Team. Kindaichi (Team.きんだいち)
H!P Members Character Designs & Cover Illustrations: Kindaichi Renjuurou
Members Gallery
Edit
Community content is available under
CC-BY-SA
unless otherwise noted.