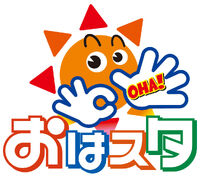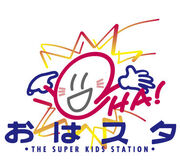 Oha Suta (おはスタ) is a children's morning show that has aired on TV Tokyo since 1997. The series is a remake of the show Ohayou Studio, which aired from 1979 to 1986. The show is often mistakenly referred to as Oha Star, but its name comes from a shortening of the Ohayou Studio name in Japanese: おはようスタジオ.
Since it began, Oha Suta was hosted by famous voice actor Yamadera Koichi until he graduated from the show in 2016.
Many Hello! Project artists have starred as cast members on Oha Suta. Kusumi Koharu was a Tuesday regular on the show from 2009 until 2014. Tsugunaga Momoko became a Thursday regular from 2014 to 2015. Ogawa Saki was an Oha Girl and a member of the Oha Suta unit Oha Girl Maple from 2010 until she left Hello! Project in 2011, at which time Ikuta Erina replaced her until 2012. Inoue Rei was an Oha Girl from 2015 to 2016, and Funaki Musubu was one from 2017 to 2019.
Featured Members
[
]
TV Regulars
Oha Girls
Oha Girl trainees
Singles
[
]
Hello! Project related songs only.
Performances
[
]
External Links
[
]