Nakayama Natsume (中山夏月姫) is a Japanese pop singer under Hello! Project as a member of OCHA NORMA and a former member of Hello Pro Kenshuusei.
Prior to joining Hello! Project, she was a member of Sweet Girl.
Biography
[
]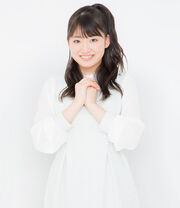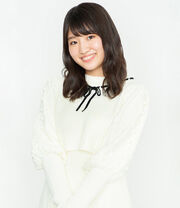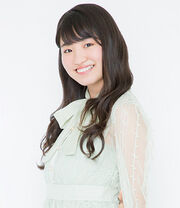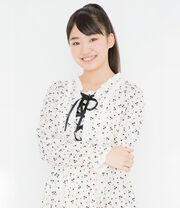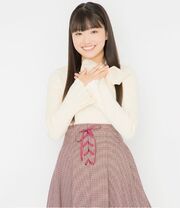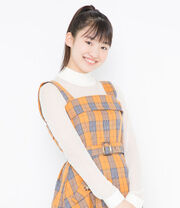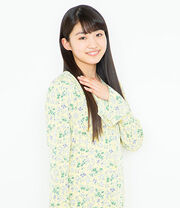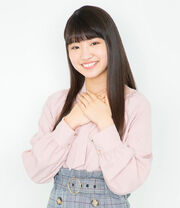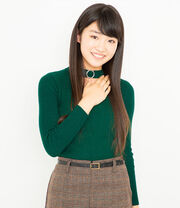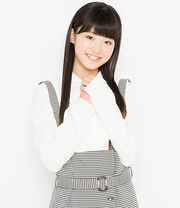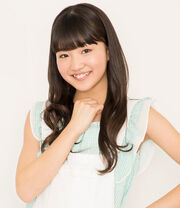 Early Life
[
]
Nakayama Natsume was born on July 20, 2005 in Ishikawa, Japan.[1]
2016
[
]
She modeled for the April 22 issue of the fashion magazine JS Girl.
In May, Nakayama became a member of Sweet Girl.[2][3] She graduated from the group on December 18.[4]
In late 2016, Nakayama participated in the Morning Musume '16 Shinseiki Audition Saiboshuu, but failed.
2017
[
]
On March 6, it was announced that Nakayama had joined Hello Pro Kenshuusei alongside Shimakura Rika, Hibi Marina, Eguchi Saya, Doi Rena, Okamura Minami, Matsunaga Riai, and Yamada Ichigo.[5] She was introduced at the Hello! Project Kenshuusei Happyoukai 2017 3gatsu ~Marching!~ on March 11.
On September 12, she participated in a fanclub event titled Hello Pro Kenshuusei Special Event in Nagoya ~Hajimemashite!~ alongside Nishida Shiori, Eguchi Saya and Okamura Minami.
2019
[
]
On July 2, she participated in a ENPLEX × Hello! Project Nagoya Teiki Event with Yonemura Kirara, Hashisako Rin and Matsunaga Riai.
2021
[
]
On May 29, Nakayama won the semi-best performance award with a total of 945 fan votes for her performance of "Kioku no Meiro" at the Hello! Project Kenshuusei Happyoukai 2021 ~Haru no Koukai Jitsuryoku Shindan Test~.
On July 5, it was revealed at Hello Dream. that Nakayama was added to the new Hello! Project group's line-up, which is scheduled to debut on January 2, 2022.[6]
2022
[
]
On February 21, Natsume and Kaga Kaede held a FC Talk Event titled Hello Shop Chiya Ichiya Annex Dai Roku-yo Morning Musume '22 Kaga Kaede & OCHA NORMA Nakayama Natsume "Kaga Onsenkyo ni Irasshai! at the Hatori Hosho Hotel In Kaga Onsen. [7] [8] [9]
On July 5, she will celebrate her 17th birthday at a fanclub event titled OCHA NORMA Kubota Nanami・Nakayama Natsume FC Event 2022, featuring two shows at LANDMARK HALL in Kanagawa.
Personal Life
[
]
Nakayama has a younger brother. She owns a cat named Yuzu (ゆず).[1]
As of April 2021, Nakayama is currently in her first year of high school.
Here is a list of nicknames that was used to refer to Nakayama Natsume:
Natsume (なつめ): Her official nickname in Sweet Girl.
Nacchi (なっち): Given to her by her friends.[1]
Nachu (なちゅ): Used by Yamada Ichigo. One of her nicknames as a OCHA NORMA member.
Nachume (なちゅめ): One of her nicknames as a OCHA NORMA member.
The following list are notable friendships Nakayama Natsume has acquired:
Profile
[
]
Name: Nakayama Natsume (中山夏月姫)
Stage Name: Nakayama Natsume (中山なつめ) (2016)
Nicknames: Nachu (なちゅ), Nachume (なちゅめ), Nacchi (なっち), Natsume (なつめ)
Birthdate: July 20, 2005
Blood Type: A[1]
Western Zodiac: Cancer
Eastern Zodiac: Rooster
Hello! Project Status:
UP-FRONT PROMOTION Status:
Sweet Girl Member Color:

Red

OCHA NORMA Member Color:

White

Hello! Project Groups:
Other Groups:
Special Skills: Jump rope, horizontal bar, shampooing the cat
Hobbies: Being fashionable, reading fashion magazines, furikopi, lazing around
Favorite Music Genres: J-pop
Favorite Food: Karashi mentaiko (spicy cod/pollock roe), cartilage karaage, tsubugai (sea snail), Nankotsu, and shirako ponzu (cod sperm with ponzu)
Favorite Sports: Rhythmic gymnastics, gymnastics, athletics (she tries all events)
Favorite School Subject: Foreign languages
Favorite Color: Rainbow
Charm Point: Her long and firm eyelashes (she can balance a toothpick on them)
Motto: Isshokenmei (一所懸命; Try with utmost effort)
Favorite Hello! Project songs: Sou ja nai, Momoiro Sparkling, Romantic Ukare Mode
Looks Up To: Makino Maria[11], Kudo Haruka[11], Sato Masaki, Morning Musume, ℃-ute
Works
[
]
TV Programs
[
]
Internet
[
]
Trivia
[
]
She is a fan of Sato Masaki.
She likes quizzes, and to leisurely shop on her days off.
She had previously met her Hello Pro Kenshuusei generation-mate Matsunaga Riai before they joined when they were both junior models.
She did a self intro in English at the Hello! Project Kenshuusei Happyoukai 2017 3gatsu ~Marching!~.
She likes doing "shiri-moji" (尻文字), one of Japan's viral trends, which means writing kanji words in the air with your behind.
She has bears, wild boar and antelope where she lives.
She recieved a cat pattern dress from Morning Musume member Fukumura Mizuki.
She became hooked on to pro wrestling (from watching her father's recoreded shows). Her favourite wrestler is Tetsuya Naito.
She had been learning English since she was 3 years old.[12]
Her favorite sushi conveyer dishes are sea snail and shirako ponzu, and cartilage karaage.
She has the same last name as former SI☆NA member Nakayama Nana.
Nakayama's dream when she was little was to be a Disney Princess.
She would like to visit New Zealand.
She said it was painful when her generation mates went on to debut in BEYOOOOONDS, but she decided not to give up.
She loves that Makino Maria is the center for Morning Musume's song "Sou ja nai".[13]
She practised daily hoping to join Morning Musume.[14]
She bought a bottle of Roibos tea because she thought the name sounded cute and became obsessed with it because she loved the taste.
She is addicted to the scent of fragrant osmanthus (Kinmokusei).
She wants to go to Hawaii and Korea with her mother.
References
[
]
↑ "ハロプロ研修生に新メンバーが加入!" (in Japanese). Hello! Project. 2017-03-06.
↑

September 2018 issue of BOMB gravure magazine.

↑

Hello Dream. Episode 8.

↑

Hello Pro Maruwakari BOOK 2020 WINTER
External Links
[
]
Hello Pro Kenshuusei
Members
Current Members
Former Members
Concerts & Events
Shinjin Kouen Concerts
Happyoukai Concerts

2011
2012
2013
2014
2015
2016
2017
2018
2019
2020
2021
2022
Test Events

Other
Units & Other Acts
Sub-Units & Groups
Debuted Acts
Associated Acts
Related Acts