Matsubara Yulia (松原ユリヤ, also written as Matsubara Yuriya) is a member of Hello Pro Kenshuusei under Hello! Project.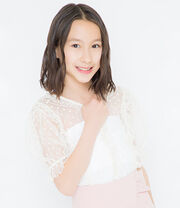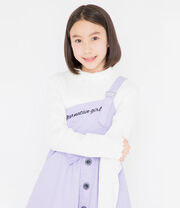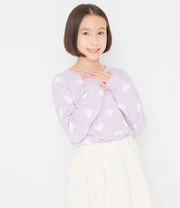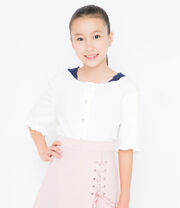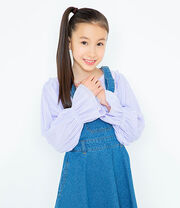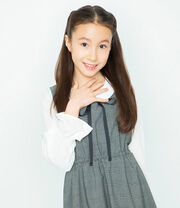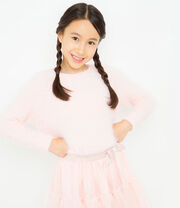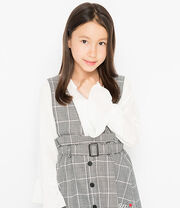 Matsubara Yulia was born on February 26, 2008 in Tokyo, Japan to a Japanese father, and Belarusian mother.
Prior to joining Hello! Project, she was a member of Toyosu Idol Star Gakuen,[1][2] a Koto-based organization that provides dance and vocal lessons for children. She was enrolled from approximately December 2016 to October 2017.[3]
In June, Matsubara auditioned for Ciao Girl.[4]
In late 2017, Matsubara took part in the Hello! Project Shin Member Audition and made it to the finals before it was ultimately decided that no one would pass the audition.[5] Following the audition, Matsubara accepted an invitation to join Hello Pro Kenshuusei.[6]
Matsubara and the other finalists who accepted their invitations were introduced, and performed in the Hello! Project Kenshuusei Happyoukai 2017 12gatsu ~Conti→New!~ concert on December 10.[7]
On September 29, Matsubara attended the first round of Nippon TV's comedy competition Onna Geinin No.1 Ketteisen THE W at the Kinkero Theater in Tokyo, under the supervision of Hello Pro Kenshuusei's manager.[8] However, she wasn't selected to continue to the second round.[9][10]
On February 5, she participated in a fanclub event titled Hello Pro Kenshuusei Special Event in Nagoya ~Hajimemashite! 6~ at Midland Square Cinema 2 alongside Kubota Nanami, Saito Madoka, and Onoda Karin.
On May 4, Matsubara won the judge's healing award at the Hello! Project Kenshuusei Happyoukai 2019 ~Haru no Koukai Jitsuryoku Shindan Test~ event for her performance of "SEXY SEXY".
Her father is Japanese, and her mother is Belarusian. She is being raised bilingually, speaking both Japanese and Russian respectively.[11] She has a younger sister born in December 2018.[12]
As of April 2021, Matsubara is currently in her first year of middle school.
The following list are notable friendships Matsubara Yulia has acquired:
Initially, her name was romanized as "Yuriya" but a notice posted to the goods list of the June 2019 recital announced her name will now be officially romanized as "Yulia".[13] "Yulia" (Cyrillic: Юлия) is a feminine name of East Slavic origin meaning "Youthful".
Here is a list of nicknames that have been used for Matsubara Yulia:
Name: Matsubara Yulia (松原ユリヤ)
Nicknames: Yuriya-chan (ゆりやちゃん), Yuriyan (ゆりやん)
Birthdate: February 26, 2008
Blood Type: A
Height: 138 cm (4 ft 6.3 in)

?

Western Zodiac: Pisces
Eastern Zodiac: Rat
Hello! Project Status:
UP-FRONT PROMOTION Status:
Hello! Project Groups:
Special Skill: Comedy
Hobbies: Drawing and writing manga, collecting plush toys
Favorite Music Genre: Jpop
Favorite Food: Strawberry, Curry
Favorite Sports: Billiards, Table football
Charm Point: Her cheeks
Favorite Color: Light Blue
Motto: "Good things come to those who wait" (果報は寝て待て; Kahou wa nete mate)
Favorite Hello! Project songs: Shunrenka, SEXY SEXY, Are you Happy?, Megane no Otoko no Ko
Looks Up To: Sasaki Rikako[14], Akiyama Mao[15]
Community content is available under
CC-BY-SA
unless otherwise noted.