Hirai Miyo (平井美葉) is a Japanese idol under Hello! Project as the leader of the sub-group SeasoningS and a member of the combined group BEYOOOOONDS.
Biography
[
]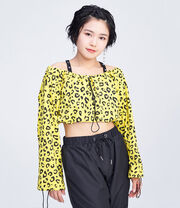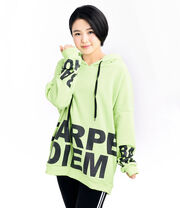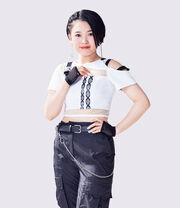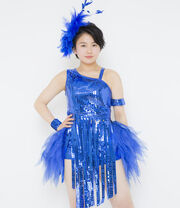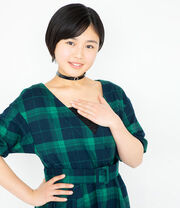 Early Life
[
]
Hirai Miyo was born on December 11, 1999 in Tokyo, Japan
2017
[
]
In the fall, Hirai participated in the Hello! Project Shin Member Audition. She was one of the 89 candidates remaining in the second round, but she failed to become a finalist.[2]
2018
[
]
On December 3, during the BEYOOOOONDS Ouen Kikaku FC Event 2018 ~Fuyu no Jin ZIN~ at Yamano Hall, Hirai was revealed alongside Kobayashi Honoka and Satoyoshi Utano as the three winners of the Hello! Project "ONLY YOU" Audition.[3] They would be part of BEYOOOOONDS together with CHICA#TETSU and Ame no Mori Kawa Umi.[4]
2019
[
]
In June, Hirai joined the Hello! Project Dance Club alongside Satoyoshi Utano.[5]
On December 11, Hirai celebrated her 20th birthday in a fanclub event titled BEYOOOOONDS Hirai Miyo Birthday Event 2019, featuring two shows at LANDMARK HALL.
2021
[
]
On January 24, Hirai was announced as the leader of SeasoningS.[6]
On December 11, Hirai celebrated her 22nd birthday in a fanclub event titled BEYOOOOONDS / SeasoningS Hirai Miyo Birthday Event 2021, featuring two shows at LANDMARK HALL.
Personal Life
[
]
When Hirai joined BEYOOOOONDS, she was in her first year of university.[7] As of April 2019, Hirai is currently in second year of university.
Here is a list of nicknames that was used to refer to Hirai Miyo:
Profile
[
]
Name: Hirai Miyo (平井美葉)
Birthdate: December 11, 1999
Blood Type: A
Western Zodiac: Sagittarius
Eastern Zodiac: Rabbit
Hello! Project Status:
UP-FRONT PROMOTION Status:
BEYOOOOOONDS / SeasoningS Member Color: Purple
Hello! Project Groups:
Other Groups:
Special Skills: Dance, painting
Hobbies: Photography, watching theater, dance
Favorite Music Genres: K-pop, Western
Favorite Sport: Dance
Motto: "Mi wo sutete koso ukabuse mo are" (身を捨ててこそ浮かぶ瀬もあれ; Nothing ventured, nothing gained)
Favorite Hello! Project song:
Ashita Tenki ni Naare
Looks Up To: Ishida Ayumi, Nonaka Miki[12]
Discography
[
]
See also: List:Hirai Miyo Discography Featured In
Original Songs
[
]
Fanclub DVDs
[
]
Publications
[
]
Books
[
]
Works
[
]
Theater
[
]
TV Programs
[
]
Internet
[
]
Trivia
[
]
She has learned 14 years of classical ballet and half a year of both jazz and contemporary dance under a teacher. She also took hip hop for half a year when she entered university.[13]
She did not truly enjoy dancing until she was in middle school, when she discovered Sugawara Koharu and was impressed by her dancing.[13]
She became a fan of Takarazuka in 2007 after watching a TV broadcast of the Flower Troupe's Grand Romance "Akechi Kogorou no Jikenbo ― Kurotokage" ~Edogawa Rampo Saku "Kurotokage" Yori~ and TUXEDO JAZZ performances.[14]
Her favorite Takarazuka show is "Wakaki Hi no Uta wa Wasureji".
She is interested in writing lyrics and song composition.
She applied to the Takarazuka Music School at one point.
She became a fan of Hello! Project after her older sister showed her music videos. Her desire to become a performer and her admiration of Hello! Project idols for their high skills led to her taking the audition.
See Also
[
]
Honorary Titles
[
]
Honorary Titles
Preceded by
First
Oldest Member of SeasoningS
January 24, 2021 – Present
Succeeded by
Incumbent
Preceded by
First
Leader of Seasonings
January 24, 2021 – Present
Succeeded by
Incumbent
References
[
]
External Links
[
]