Welcome to the Hello! Project Wiki!

---

March 27, 2020 - Further updates on Concert & Events cancellation due to the coronavirus

On March 27, it was announced that the April 4 and 5 shows from Tsubaki Factory's and BEYOOOOONDS' live tours would be cancelled. It was also announced that several concerts from Morning Musume '20, ANGERME, Juice=Juice, Tsubaki Factory and BEYOOOOONDS' live tours that got cancelled were rescheduled for around May to August.
Source: Hello! Project (3/27 - cancellation, rescheduling)
---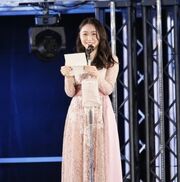 March 22, 2020 - Murota Mizuki graduates from ANGERME and Hello! Project

On March 22, Murota Mizuki graduated from ANGERME and Hello! Project in the live broadcast of Hello! Project Hina Fes 2020 from Makuhari Messe Exhibition Hall 3, which has been held without the audience
Murota joined ANGERME in late 2014 as a 3rd generation member and she has stayed in the group for over five years. After her graduation she still remained under UP-FRONT PROMOTION.
---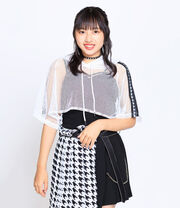 February 28, 2020 - ANGERME member Oota Haruka goes on hiatus

On February 28, it was announced on the official Hello! Project site that ANGERME member Oota Haruka has been suspended from all activities for an indeterminate amount of time due to rule violations. Any information on resumption of activities will follow at a later date.
Oota Haruka apologized on her blog and said that she wishes to reflect on her actions so it may be possible for her to return to her activities in the future.
Source: Hello! Project, Oota Haruka's blog post
Singles

Juice=Juice - Pop Music / Suki tte Itte yo - April 1, 2020

Albums

None

DVDs/Blu-rays

Country Girls Live 2019 ~Itooshikutte Gomen ne~ - April 8, 2020
Juice=Juice CONCERT 2019 ~octopic!~ - April 15, 2020
Morning Musume '19 Concert Tour Aki ~KOKORO&KARADA~ FINAL - April 22, 2020
LIVE BEYOOOOOND1St - April 29, 2020
Hello! Project COUNTDOWN PARTY 2019 ~GOOD BYE & HELLO!~ - May 20, 2020

Publications

None
Singles

Kobushi Factory - Seishun no Hana / Start Line - March 4, 2020

Albums

None

DVDs/Blu-rays

Miyamoto Karin LIVE TOUR ~Karing~ - March 25, 2020
Kobushi Ongaku Eizou Shuu - March 25, 2020
The Girls Live Vol.65 - March 11, 2020
Country Girls Kessei 5 Shuunen Kinen Event ~Go for the future!!!!~ - March 11, 2020

Publications

Haga Akane - Akane - March 7, 2020

Current

Juice=Juice LIVE TOUR 2020 ~NEW SENSATION~ (February 3 - May 10)
ANGERME Live Tour 2020 Fuyu Haru ROCK ON! LOCK ON! (February 9 - May 17)
Tsubaki Factory Live Tour 2020 Haru Tsubaki (February 22 - June 6)
Upcoming
Gen
Username
Groups
Total Edits
Official Color
Favorite Idol
N/A
(2008)
Neospaceblue
founder, bureaucrat, sysop
368
N/A
N/A
N/A
(2009)
JinKyong
sysop
281
N/A
N/A
N/A
(2011)
SpookyVampy
sysop
1,156
N/A
N/A
N/A
(2011)
SweetS30
sysop
9,974
N/A
N/A
N/A
(2013)
Nina22
sysop
8,712
N/A
N/A
1st
(2013)
WonderBuono!
bureaucrat, sysop
23,984

    


Red
N/A
2nd
(2013)
ElpisGalaxy
rollback, sysop
6,939

    


Emerald Green
N/A
3rd
(2014)
Maopyon
rollback, sysop
47,979

    


Yellow-Green
Erina
Release Date: April 1, 2020
Release Date: March 4, 2020

March 29, Happy Birthday!

April 1, Coming Soon

April 2, Coming Soon

April 3, Coming Soon

April 4, Coming Soon
Note: All birthdays are based on JST Time.
Favourite Kobushi Factory single:
RESULTS - Favourite Kobushi Factory single: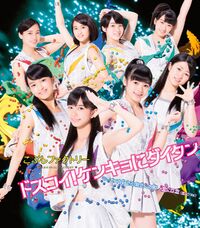 Dosukoi! Kenkyo ni Daitan / Ramen Daisuki Koizumi-san no Uta / Nen ni wa Nen (Nen'iri Ver.) (36 votes)
Sakura Night Fever / Chotto Guchoku ni! Chototsumoushin / Osu! Kobushi Tamashii (33 votes)
Samba! Kobushi Janeiro / Bacchikoi Seishun! / Ora wa Ninkimono (10 votes)
Shalala! Yareru Hazu sa / Ee ja nai ka Ninja nai ka (4 votes)

This is an open Wiki that anyone can edit. To write a new article, just enter the article title in the box below.
For more information please visit the Helping out and Guidelines pages.
Community content is available under
CC-BY-SA
unless otherwise noted.