Welcome to Hello! Project Wiki
Articles
---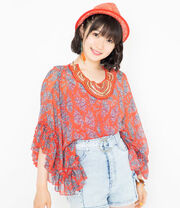 February 10, 2020 - Miyamoto Karin to graduate from Juice=Juice and Hello! Project

On February 10, it was announced that founding member Miyamoto Karin will graduate from Juice=Juice and Hello! Project at the end of Juice=Juice CONCERT TOUR 2020 Haru in order to focus on beginning activities as a solo singer. She had been thinking about her graduation since fall 2018, and was interested in pursuing DIY and interior design. She was also interested in challenging herself to become a solo performer that focuses on both singing and dancing.
It has been over eleven years since Miyamoto joined Hello Pro Egg, and over seven years since Juice=Juice was formed. After her graduation, she is set to begin solo activities in fall 2020, and intends to continue using social media whilst exploring a new lifestyle.
Source:Hello! Project, YouTube
---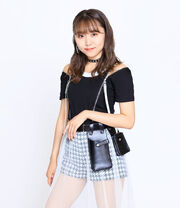 January 22, 2020 - Murota Mizuki to graduate from ANGERME and Hello! Project

On January 22, it was announced that 3rd generation member Murota Mizuki will be graduating from ANGERME and Hello! Project on March 22 at Hello! Project Hina Fes 2020 ~Hisaichi Fukkou Shien Tohoku wo Genki ni!~ <ANGERME Premium>.
Murota started to talk about graduation towards the end of 2018, and taking in consideration of what she learned, experienced, and cultivated during the years, she decided to study about expressiveness from scratch with intentions of expanding her horizons and trying all sort of things in the future.
In the announcement, it was also stated that Funaki Musubu's graduation, which was originally set for March, has been postponed to the end of ANGERME Live Tour 2020 Fuyu Haru ROCK ON! LOCK ON! to allow Murota to graduate ahead of her.
Source: Hello! Project, ORICON MUSIC
---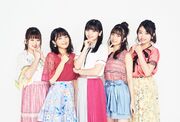 January 8, 2020 - Kobushi Factory set to disband

On January 8, it was announced that Kobushi Factory will disband on March 30, 2020 with a concert at Tokyo Dome City Hall.
Group leader Hirose Ayaka had been in discussions with the agency about her graduation since early 2019, and after discussions with the group, the other members except Inoue Rei also expressed their desire to pursue a new path. It was eventually decided that the group would disband.
The group is set to release their final single on March 4, 2020. After the disbandment, Inoue will continue to be a member of Hello! Project, while Wada Sakurako will retire from the entertainment industry. The remaining members will continue to be active after graduating from Hello! Project, with Hirose going to enter music college in April to restart activities as a singer from scratch, Nomura Minami will start acting activities, and Hamaura Ayano will start activities as a model and actress.
Source: Hello! Project, natalie
Singles

Kobushi Factory - Seishun no Hana / Start Line - March 4, 2020
Juice=Juice - Pop Music / Suki tte Itte yo - April 1, 2020

Albums

None

DVDs/Blu-rays

The Girls Live Vol.65 - March 11, 2020
Country Girls Kessei 5 Shuunen Kinen Event ~Go for the future!!!!~ - March 11, 2020
Miyamoto Karin LIVE TOUR ~Karing~ - March 25, 2020
Kobushi Ongaku Eizou Shuu - March 25, 2020
Country Girls Live 2019 ~Itooshikutte Gomen ne~ - April 8, 2020

Publications

Haga Akane - Akane - March 7, 2020
Singles

Albums

DVDs/Blu-rays

Publications
Current

Juice=Juice LIVE TOUR 2020 ~NEW SENSATION~ (February 3 - May 10)
ANGERME Live Tour 2020 Fuyu Haru ROCK ON! LOCK ON! (February 9 - May 17)
Tsubaki Factory Live Tour 2020 Haru Tsubaki (February 22 - June 6)
Upcoming
Gen
Username
Groups
Total Edits
Official Color
N/A
(2008)
Neospaceblue
founder, bureaucrat, sysop
368
N/A
N/A
(2009)
JinKyong
sysop
281
N/A
N/A
(2011)
SpookyVampy
sysop
1,156
N/A
N/A
(2011)
SweetS30
sysop
9,974
N/A
N/A
(2013)
Nina22
sysop
8,712
N/A
1st
(2013)
WonderBuono!
bureaucrat, sysop
23,984

    


Red
2nd
(2013)
ElpisGalaxy
rollback, sysop
6,938

    


Emerald Green
3rd
(2014)
Maopyon
rollback, sysop
47,979

    


Yellow-Green

February 28, Coming Soon

March 2, Coming Soon

March 3, Coming Soon

March 4, Coming Soon

March 6, Coming Soon
Note: All birthdays are based on JST Time.
Release Date: March 4, 2020
RESULTS - Favourite Song:
Ishiki Takai Otome no Dilemma (42 votes)
Dakishimerarete Mitai (40 votes)
Related Websites
Sister Wikis
Helping out
This is an open Wiki that anyone can edit. To write a new article, just enter the article title in the box below.
For more information please visit the Helping out and Guidelines pages.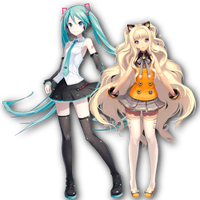 Community content is available under
CC-BY-SA
unless otherwise noted.