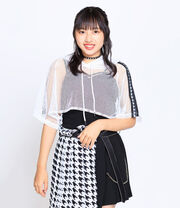 February 28, 2020 - ANGERME member Oota Haruka goes on hiatus

On February 28, it was announced on the official Hello! Project site that ANGERME member Oota Haruka has been suspended from all activities for an indeterminate amount of time due to rule violations. Any information on resumption of activities will follow at a later date.
Oota Haruka apologized on her blog and said that she wishes to reflect on her actions so it may be possible for her to return to her activities in the future.
Source: Hello! Project, Oota Haruka's blog post
---
February 27, 2020 - Concerts & Events cancelled due to the virus outbreak

On February 27, it was announced that in consideration of a new policy established by the government to prevent the spread of the coronavirus all concerts and events sheduled for the following 2 weeks would be cancelled.
The cancelled concerts include several dates from Juice=Juice LIVE TOUR 2020 ~NEW SENSATION~, ANGERME Live Tour 2020 Fuyu Haru ROCK ON! LOCK ON! and two shows from each Tsubaki Factory Live Tour 2020 Haru Tsubaki and BEYOOOOONDS 1st LIVE TOUR 2020 ~Pop! Step! Zen Onpu!!~.
This also greatly affects the release of Kobushi Factory's 8th and final single Seishun no Hana / Start Line, which will be released during that period, for its release event have been canceled without any plans of being re-sheduled. Some of Tsubaki Factory's release events have been cancelled as well, but there is a chance of them being re-scheduled at different date.
In addition, three of the FC events (Wada Sakurako's Birthday Event, former NICE GIRL! PROJECT Kenshuushei members' event and Hamaura Ayano's event) that were to be held on March 9 and 12 respectively were cancelled as well.
Source: Hello! Project, UP-FC
---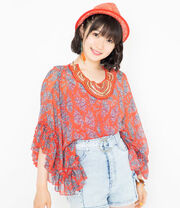 February 10, 2020 - Miyamoto Karin to graduate from Juice=Juice and Hello! Project

On February 10, it was announced that founding member Miyamoto Karin will graduate from Juice=Juice and Hello! Project at the end of Juice=Juice CONCERT TOUR 2020 Haru in order to focus on beginning activities as a solo singer. She had been thinking about her graduation since fall 2018, and was interested in pursuing DIY and interior design. She was also interested in challenging herself to become a solo performer that focuses on both singing and dancing.
It has been over eleven years since Miyamoto joined Hello Pro Egg, and over seven years since Juice=Juice was formed. After her graduation, she is set to begin solo activities in fall 2020, and intends to continue using social media whilst exploring a new lifestyle.
Source: Hello! Project, YouTube
Community content is available under
CC-BY-SA
unless otherwise noted.