Welcome to the Hello! Project Wiki,

Anonymous User

!
The wiki about Hello! Project idols that anyone can edit.
541,584 edits • 6,485 articles • 41 active users since July 6, 2008.
Morning Musume '21 |
ANGERME |
Juice=Juice |
Tsubaki Factory |
BEYOOOOONDS
(
CHICA#TETSU,
Ame no Mori Kawa Umi,
SeasoningS) |

Hello! Project
Morning Musume '21
ANGERME
Juice=Juice
Tsubaki Factory
Hello Pro Kenshuusei
|
Hello Pro Kenshuusei Hokkaido
|
2021 New Unit
Hello Pro Kenshuusei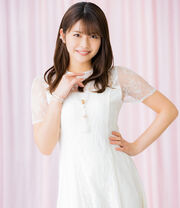 September 15, 2021 - Kanazawa Tomoko to temporarily suspend activities

On September 15, it was announced on Hello! Project's website that Juice=Juice leader Kanazawa Tomoko will be temporarily suspending all her activities. Kanazawa was feeling unwell since the past week prior to the announcement, and after a visit to a doctor it was revealed it was due to her endometriosis. She was first diagnosed with endometriosis in January 2016, and she had been taking medical treatment for since then. Due to her health condition not being stable and her symptoms varying from day to day, she will be halting activities for the time being.
As her period of rest is currently planned for around three weeks, she will be absent from the "team Tsuki" concerts of the Hello! Project 2021 Aki "Zoku Kachou Fuugetsu" tour from September 23 to October 3. As for the timing of resumption of her activities, it will be announced after monitoring her health conditions and seeking medical advice for a final decision.
Source: Hello Project
---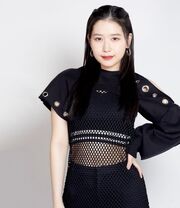 September 13, 2021 - Kasahara Momona's graduation date set to November 15, 2021

On September 13, it was announced that Kasahara Momona, who had previously announced her graduation from ANGERME and Hello! Project on June 21, would had her final concert with the group on November 15, 2021 at Nippon Budokan.
As a result of this graduation date, Kasahara Momona's last performance date with "Team Tori" in Hello! Project 2021 Aki "Zoku Kachou Fuugetsu", will be on November 13th at Matsumoto City Municipal Art Center (Nagano).
Source: Hello Project (Graduation Concert, Hello! Project 2021 Autumn)
---
September 11, 2021 - Tsubaki Factory announces their 8th single

At the end of Ikuze! Tsubaki Factory special 26-hour TV program on September 11, it was announced that Tsubaki Factory will release their 8th single Namida no Heroine Kouban Geki / Garakuta DIAMOND / Yakusoku・Renraku・Kinenbi on November 17, 2021, which will be debut single for new members Kasai Yuumi, Yagi Shiori, Fukuda Marine, and Yofu Runo.
Source: Hello Project, BARKS
Era
Gen
Admins
Groups
Time as Admin
Official Color
Favorite Idol

Vision
3rd
(2014)
Rika-chan
bureaucrat, admin, rollback
7 Years, 1 Month, 2 Days

Peach
Oda
Sakura
2nd
(2013)
ElpisGalaxy
admin, rollback
7 Years, 9 Months, 29 Days

Sea Blue
Sato
Masaki
7th
(2019)
Kica
admin, rollback
1 Year, 11 Months, 10 Days

White
Onoda
Saori
8th
(2020)
Rora
admin
0 Years, 10 Months, 18 Days

Blackberry
Uemura
Akari
Kroed
admin

Light Red
Kominato
Miwa
9th
(2021)
Rafi
admin
0 Years, 3 Months, 15 Days

Mango
Dambara
Ruru
Maxi
admin

Mint Blue
Goto
Maki

Admin Auditions (Elections)
ANGERME
Graduating November 15, 2021
Hello Pro Kenshuusei
Joined August 23, 2021
September 19, Happy Birthday!

September 22, Coming Soon

September 23, Coming Soon

September 26, Coming Soon
Note: All birthdays are based on JST Time.
RESULTS - Which non-debuted Kenshuusei would you like to see debut in ANGERME?: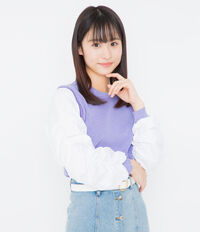 Ishiyama Sakura (22 Votes)
Hashida Honoka, Onoda Karin (21 Votes)
Matsubara Yulia (19 Votes)
Hirayama Yuki (15 Votes)
Murakoshi Ayana (5 Votes)
Uemura Hasumi (4 Votes)
Current
Hello! Project Kenshuusei Happyoukai 2021 9gatsu ~STARS~ (September 12 - September 19)
Upcoming

Hello! Project 2021 Aki "Zoku Kachou Fuugetsu" (September 23 - December 4)

Tsubaki Factory Concert 2021 "CAMELLIA ~Nippon Budokan Special~" (October 18)


This is an open Wiki that anyone can edit. To write a new article, just enter the article title in the box below.
For more information please visit the Helping out and Guidelines pages.



Welcome to Hello! Project Wiki

Some of the rules:

Do not re-upload pictures that have already been uploaded or posted.
You may either add to what others have written, make revisions to something, or begin something new on the wiki.
Use correct spelling and grammar on the wiki to the best of your ability. Remember that what goes up on the wiki, goes up for the world to see.
Any factual information must be accurate. Please use references when possible.
Use appropriate language. Do not use any language that could be interpreted as mean to others.
Do not post comments in all caps.
Feel free to post what ever you want in your "User" page like other J-Pop groups you like and pictures of other artists.
Tell other people about the Wiki.
Have fun with the Wiki.