Articles
---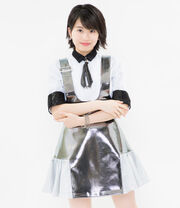 August 26, 2019 - Update on Asakura Kiki's health condition

On August 26, it was reported that Tsubaki Factory member Asakura Kiki, who has been out from work since May to treat a lumbar disc herniation, has been showing signs of recovery. However, she has not yet reached the point of being able to resume activities.
She is unable to participate in the Tsubaki Factory Live Tour 2019 Aki: Gekkou, which starts on September 7, until further notice.
Asakura apologized on her blog for the concern she has caused those who have been looking forward to seeing her again including the members, staff, and all of her fans. Her recovery is taking longer than she expected, and each day has felt like a battle to her. She is currently focused on body building with the goal of a flexible body that can move painlessly, and she looks forward to the day she can meet everyone again.
Singles

Albums

DVDs/Blu-rays

Publications
Singles

None

Albums

None

DVDs/Blu-rays

Kobushi Factory First Concert 2019 Haru Urara ~GW Special~ - September 4, 2019
The Girls Live Vol.59 - September 11, 2019

Publications

Micchaku Documentary Photobook "ANGERME to Kaite, Seishun to Yomu." - September 19, 2019

Current
Upcoming

September 22, Happy Birthday!

September 23, Coming Soon

September 26, Coming Soon

September 28, Coming Soon
Note: All birthdays are based on JST Time.
Release Date: August 24, 2019
Prefecture Battle (Tokyo - Part 1):
RESULTS - Prefecture Battle (Osaka)
Uemura Akari (57 votes)
Nakanishi Kana (35 votes)
Kishimoto Yumeno (26 votes)
Funaki Musubu (22 votes)
Akiyama Mao (15 votes)
Matsunaga Riai (14 votes)
Okamura Minami (7 votes)
2010 - Goto Maki COMPLETE BEST ALBUM 2001-2007 ~Singles & Rare Tracks~ releases. (Goto Maki best album)
Related Websites
Sister Wikis
Helping out
This is an open Wiki that anyone can edit. To write a new article, just enter the article title in the box below.
For more information please visit the Helping out and Guidelines pages.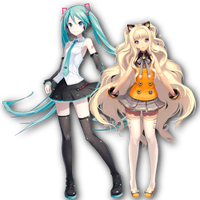 Community content is available under
CC-BY-SA
unless otherwise noted.