Hello! Project Shin Member Audition
(ハロー!プロジェクト新メンバーオーディション) was the audition for new members to join
Hello! Project
as part of their 20th anniversary celebrations in 2018. It was announced on July 15, 2017 at
Hello! Project 2017 SUMMER ~HELLO! MEETING~
.
[1]
Audition Details
Edit
Application Requirements:

Female, minimum of 9 years of age and maximum of 17 years of age by July 15, 2017.
Must be able to attend lessons in Tokyo.
Must not currently be under contract with any agencies.
Must have consent from legal guardian if under the age of 15.

Application Deadline: August 14, 2017
Total Applicants: Unknown
Dance Instructor: Mitsubachi Maki
Singing Instructor: Marron
Broadcast:

Shoujotachi no Ketsudan ~Micchaku!! Hello! Project 20 Shuunen Audition~ on AbemaTV
Extras on AbemaVideo
Broadcast
Edit
On November 13, 2017, a AbemaTV program following the audition, titled Shoujotachi no Ketsudan ~Micchaku!! Hello! Project 20 Shuunen Audition~ (少女たちの決断〜密着!!ハロー!プロジェクト20周年オーディション〜; Girls' Decisions ~Close Coverage!! Hello! Project 20th Anniversary Audition~), began.[2] To make the audition memorable, the program showed full close coverage of the audition for the first time since 2011. In addition, various past and current Hello! Project members watched and commented on the audition process from a studio. Unreleased footage and stories from the audition were also uploaded onto AbemaVideo.[3][4] The show ended on December 18, 2017 with a total of 10 episodes.[5]
After the results were announced in episode six,[6] the last four episodes focused on the finalists who did not pass, but then decided to join Hello Pro Kenshuusei, and them practicing for the Hello! Project Kenshuusei Happyoukai 2017 12gatsu ~Conti→New!~.
Audition Process
Edit
First Round
Edit
The application deadline was on August 14, 2017 at noon.
Screening of the primary documents was completed on August 25, 2017, and it was announced that successful applicants would be sent information on the second round screening through the mail.[7]
Second Round
Edit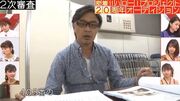 89 girls from all over the country were selected to take part in the second round screenings held in both Tokyo and Osaka in September 2017.[7][8]
Recording director Hashimoto Shin was a member of the judging panel in Tokyo. He and three other judges reviewed each girl's profile and interviewed them.[8]
In this round the girls had to:[8]
Identified participants in this round are:
Final Round
Edit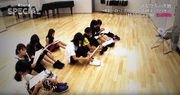 The final round took place in October 2017. The finalists had to learn to perform "Jealousy Jealousy" as a group for their final evaluation all in one day. Mitsubachi Maki was in charge of dance lessons,[9] and marron was in charge of singing lessons and divided parts of the song to the girls.[10]
8 girls were chosen to participate. They include:[8]
UP-FRONT PROMOTION's representative director Nishiguchi Takeshi, Hashimoto Shin, Mitsubachi Maki, marron, and one other unidentified male employee were members of the final judging panel.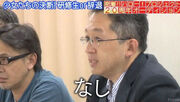 The audition results were announced on December 4, 2017 in episode six of Shoujotachi no Ketsudan ~Micchaku!! Hello! Project 20 Shuunen Audition~.[6][11]
Nishiguchi Takeshi revealed there were no winners. He invited all of the girls to join Hello Pro Kenshuusei to gain more experience, but told them to discuss their decision with their parents first.[12]
All of the finalists except for Kodama Mai accepted their invitations, and they were introduced and did a dance performance of "Jealousy Jealousy" together in the Hello! Project Kenshuusei Happyoukai 2017 12gatsu ~Conti→New!~ on December 10, 2017 at Zepp Tokyo.[12][13]
The audition website stated that applicants would have a chance to join any of the main groups, the new group, or Engeki Joshibu.
The following former and current Hello! Project members were narrators for Shoujotachi no Ketsudan ~Micchaku!! Hello! Project 20 Shuunen Audition~: Michishige Sayumi from episodes one to three,[7] Mano Erina from episodes four to seven,[14] Nonaka Miki for episodes eight and nine,[15] and Nakajima Saki for the final tenth episode.[5]
Michishige Sayumi wanted to cheer on the audition candidates after seeing them do their best. She also wondered to herself which group the candidates would join or which group certain girls would fit in with.[7]
Okai Chisato hoped for Matsubara Yuriya to pass the audition, while Tanaka Reina hoped for Kanemitsu Ruru to pass.
Takahashi Ai liked Kodama Mai.
Hirai Miyo entered the Hello! Project "ONLY YOU" Audition in 2018 and won to become a member of BEYOOOOONDS in December 2018.[16]
Hiromoto Ruri joined Hello Pro Kenshuusei in August 2019.[17]
Goto, Hashimoto, Shutto and Kanemitsu later on left Hello Pro Kenshuusei in February 2018, April 2018, July 2019 and December 2019 respectively.
References
Edit
External Links
Edit
Community content is available under
CC-BY-SA
unless otherwise noted.