DOWN TOWN / Ganbarenai yo (DOWN TOWN/がんばれないよ; DOWN TOWN / I Can't Keep Trying) is Juice=Juice's 14th single. It was released on April 28, 2021 in six editions: two regular and four limited. The first press of the two regular editions includes a random trading card of 8 kinds depending on the jacket (16 in total), while the limited SP editions include an event lottery card.[1]
"DOWN TOWN" is a cover of the 1975 song of same title by the band SUGAR BABE.
This is the debut single of Inoue Rei, who joined the group in April 2020. The single was originally scheduled to be released on March 24, but due to Takagi Sayuki's departure, the release date was postponed to April 28.[2]
A digital-exclusive special edition of the single was released in the same day as the physical edition including the solo versions of "Ganbarenai yo".[3]
Tracklist
[
]
CD
[
]
DOWN TOWN
Ganbarenai yo
DOWN TOWN (Instrumental)
Ganbarenai yo (Instrumental)
Limited Edition A DVD
[
]
DOWN TOWN (Music Video)
DOWN TOWN (MV Satsuei Making) (MV撮影メイキング; Making of the MV Shooting)
Limited Edition B DVD
[
]
Ganbarenai yo (Music Video)
Ganbarenai yo (MV Satsuei Making)
Limited Edition SP1 DVD
[
]
Limited Edition SP2 DVD
[
]
DOWN TOWN (Dance Shot Ver.)
"Hitori de Ikiraresou" tte Sore tte Nee, Homete Iru no? 【"Inoue Rei ga Juice=Juice no Uta wo..." Series】 (「井上玲音がJuice=Juiceの歌を・・・」シリーズ; "Inoue Rei Sings Juice=Juice..." Series) - Inoue Rei × Taisei
Watashi ga Iu Mae ni Dakishimenakya ne 【"Inoue Rei ga Juice=Juice no Uta wo..." Series】 - Inoue Rei
Potsuri to 【"Inoue Rei ga Juice=Juice no Uta wo..." Series】 - Inoue Rei × Kanazawa Tomoko
Sunao ni Amaete 【"Inoue Rei ga Juice=Juice no Uta wo..." Series】 - Inoue Rei × Uemura Akari
CHOICE & CHANCE 【"Inoue Rei ga Juice=Juice no Uta wo..." Series】 - Inoue Rei × Takagi Sayuki
Romance no Tochuu 【"Inoue Rei ga Juice=Juice no Uta wo..." Series】 - Inoue Rei × Miyamoto Karin
Bitansan 【"Inoue Rei ga Juice=Juice no Uta wo..." Series】 - Inoue Rei × Inaba Manaka
Suki tte Itte yo 【"Inoue Rei ga Juice=Juice no Uta wo..." Series】 - Inoue Rei × Dambara Ruru
Naite Ii yo 【"Inoue Rei ga Juice=Juice no Uta wo..." Series】 - Inoue Rei × Kudo Yume・Matsunaga Riai
Digital-Exclusive Special Edition
[
]
DOWN TOWN
Ganbarenai yo
Ganbarenai yo (Kanazawa Tomoko Solo Ver.)
Ganbarenai yo (Uemura Akari Solo Ver.)
Ganbarenai yo (Inaba Manaka Solo Ver.)
Ganbarenai yo (Inoue Rei Solo Ver.)
Ganbarenai yo (Dambara Ruru Solo Ver.)
Ganbarenai yo (Kudo Yume Solo Ver.)
Ganbarenai yo (Matsunaga Riai Solo Ver.)
Featured Members
[
]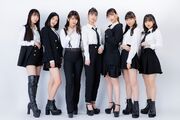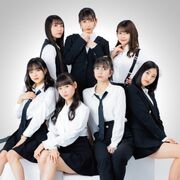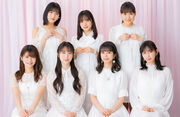 Single Information
[
]
DOWN TOWN
Ganbarenai yo
Performances
[
]
Concert Performances
[
]
DOWN TOWN
Ganbarenai yo
Chart Positions
[
]
Oricon Chart Positions

[

]
Daily & Weekly Rankings
Mon
Tue
Wed
Thu
Fri
Sat
Sun
Week Rank
Sales
-
3
38,065
4
8
4
9
12
3
43,241
7
17
18
28
23
22
23
18
936
23
-
-
-
-
-
-
47
392
-
-
-
-
-
-
-
84
236
-
24
-
-
-
-
-
46
849
-
-
-
-
-
-
-
144
130
Monthly Ranking
| Year | Month | Month Rank | Sales | Ref |
| --- | --- | --- | --- | --- |
| 2021 | April | 6 | 43,241 | [5] |
Yearly Ranking
| Year | Year Rank | Sales |
| --- | --- | --- |
| 2021 | 92 | 45,784 |
Total Reported Sales: 45,784
Weekly Combined Ranking
| Week Rank | Points |
| --- | --- |
| 4 | 45,986 |
Total reported points: 45,986
Total Reported Sales: 67,947*
Other Chart Rankings
[
]
Trivia
[
]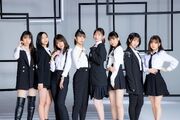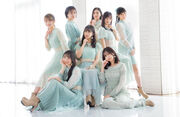 Additional Videos
[
]
References
[
]
External Links
[
]
Juice=Juice
Members
Current Members

Former Members
Units & Other Groups
In-group Subunits
Associated Acts