See the Wikipedia article for more information.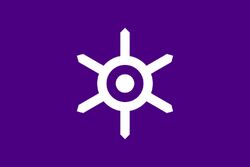 Tokyo (東京; Eastern Capital), officially Tokyo Metropolis (東京都; Tōkyō-to), is one of the 47 prefectures of Japan. Tokyo is the capital and most populous prefecture of Japan. Located at the head of Tokyo Bay, the prefecture forms part of the Kantō region on the central Pacific coast of Japan's main island of Honshu. Tokyo is the political and economic center of the country, as well as the seat of the Emperor of Japan and the national government. In 2019, the prefecture had an estimated population of 13,929,280. The Greater Tokyo Area is the most populous metropolitan area in the world, with more than 37.393 million residents as of 2020.
Tokyo is often referred to and thought of as a city, but is officially known as a "metropolitan prefecture", which differs from a city. The Tokyo metropolitan government administers the 23 Special Wards of Tokyo (each governed as an individual city), which cover the area that was formerly the City of Tokyo before it merged and became the subsequent metropolitan prefecture in 1943. The metropolitan government also administers 39 municipalities in the western part of the prefecture and the two outlying island chains. The population of the special wards is over 9 million people, with the total population of the prefecture exceeding 13 million. The prefecture is part of the world's most populous metropolitan area with upwards of 35 million people and the world's largest urban agglomeration economy with a GDP of US$1.479 trillion at purchasing power parity, ahead of the New York metropolitan area in 2008. The city hosts 51 of the Fortune Global 500 companies, the highest number of any city.
Tokyo is the largest urban economy in the world by gross domestic product, and is categorized as an Alpha+ city by the Globalization and World Cities Research Network. Part of an industrial region that includes the cities of Yokohama, Kawasaki, and Chiba, Tokyo is Japan's leading center of business and finance. In 2019, it hosted 36 of the Fortune Global 500 companies. In 2020, it ranked fourth on the Global Financial Centres Index, behind New York City, London, and Shanghai. Tokyo has the world's tallest tower Tokyo Skytree and the world's largest underground floodwater diversion facility MAOUDC.
---
This category covers members of Hello! Project who were born or raised in Tokyo.
Trending pages
All items (71)