Welcome to Hello! Project Wiki
Articles
Random Members



Sayashi Riho (鞘師里保) is a Japanese pop singer and dancer. She is former idol under Hello! Project as a 9th generation member of Morning Musume and the SATOYAMA movement duo Peaberry. Sayashi graduated from Morning Musume at the end of 2015 and took a break from Hello! Project activities to study language and dance abroad. While on hiatus, she graduated from Hello! Project at the end of November 2018, following the expiration of her management contract with UP-FRONT PROMOTION. She later made her return to entertainment activities on March 30, 2019 and began performing as a support dancer for the kawaii metal band BABYMETAL in June 2019.
---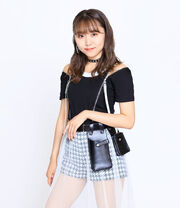 January 22, 2020 - Murota Mizuki to graduate from ANGERME and Hello! Project

On January 22, it was announced that 3rd generation member Murota Mizuki will be graduating from ANGERME and Hello! Project on March 22 at Hello! Project Hina Fes 2020 ~Hisaichi Fukkou Shien Tohoku wo Genki ni!~ <ANGERME Premium>.
Murota started to talk about graduation towards the end of 2018, and taking in consideration of what she learned, experienced, and cultivated during the years, she decided to study about expressiveness from scratch with intentions of expanding her horizons and trying all sort of things in the future.
In the announcement, it was also stated that Funaki Musubu's graduation, which was originally set for March, has been postponed to the end of ANGERME Live Tour 2020 Fuyu Haru ROCK ON! LOCK ON! to allow Murota to graduate ahead of her.
Source: Hello! Project, ORICON MUSIC
---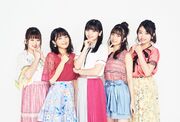 January 8, 2020 - Kobushi Factory set to disband

On January 8, it was announced that Kobushi Factory will disband on March 30, 2020 with a concert at Tokyo Dome City Hall.
Group leader Hirose Ayaka had been in discussions with the agency about her graduation since early 2019, and after discussions with the group, the other members except Inoue Rei also expressed their desire to pursue a new path. It was eventually decided that the group would disband.
The group is set to release their final single on March 4, 2020. After the disbandment, Inoue will continue to be a member of Hello! Project, while Wada Sakurako will retire from the entertainment industry. The remaining members will continue to be active after graduating from Hello! Project, with Hirose going to enter music college in April to restart activities as a singer from scratch, Nomura Minami will start acting activities, and Hamaura Ayano will start activities as a model and actress.
Source: Hello! Project, natalie
---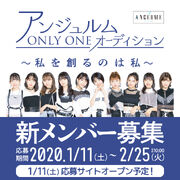 January 2, 2020 - ANGERME ONLY ONE Audition ~Watashi wo Tsukuru no wa Watashi~ announced

On January 2, during the Hello! Project 2020 Winter HELLO! PROJECT IS [     ] ~side A~ at Nakano Sun Plaza, ANGERME announced that they will hold their first general audition in four years.
The ANGERME ONLY ONE Audition ~Watashi wo Tsukuru no wa Watashi~ in search of 9th generation member(s) will be open for applications from January 11 to February 25. Applicants must be between 11 and 18 years of age.
Source: Hello! Project, Pop'n'Roll, natalie
Singles

Kobushi Factory - Seishun no Hana / Start Line - March 4, 2020

Albums

None

DVDs/Blu-rays

ANGERME 2019 Aki "Next Page" ~Katsuta Rina Sotsugyou Special~ - February 5, 2020
The Girls Live Vol.64 - February 12, 2020
Reborn ~13nin no Tamashii wa Kami-sama no Yume wo Miru~ - February 26, 2020
The Girls Live Vol.65 - March 11, 2020
Country Girls Kessei 5 Shuunen Kinen Event ~Go for the future!!!!~ - March 11, 2020

Publications

Makino Maria - Maria19 - February 2, 2020
Haga Akane - Akane - March 7, 2020
Singles

Albums

DVDs/Blu-rays

Publications
Current

Hello! Project 2020 Winter (January 2 - February 24)
Upcoming

Juice=Juice LIVE TOUR 2020 ~NEW SENSATION~ (February 3 - May 10)
ANGERME Live Tour 2020 Fuyu Haru ROCK ON! LOCK ON! (February 9 - March 15)
Tsubaki Factory Live Tour 2020 Haru Tsubaki (February 22 - June 6)
Gen
Username
Groups
Total Edits
Official Color
N/A
(2008)
Neospaceblue
founder, bureaucrat, sysop
368
N/A
N/A
(2009)
JinKyong
sysop
281
N/A
N/A
(2011)
SpookyVampy
sysop
1,156
N/A
N/A
(2011)
SweetS30
sysop
9,974
N/A
N/A
(2013)
Nina22
sysop
8,712
N/A
1st
(2013)
WonderBuono!
bureaucrat, sysop
23,970

    


Red
2nd
(2013)
ElpisGalaxy
rollback, sysop
6,934

    


Emerald Green
3rd
(2014)
Maopyon
rollback, sysop
47,979

    


Yellow-Green

January 27, Coming Soon

January 30, Coming Soon
Note: All birthdays are based on JST Time.
Release Date: January 22, 2020
Release Date: January 15, 2020
Prefecture Battle (Pre-finals Part 1):
RESULTS - Prefecture Battle (Nagano vs Shizuoka vs Aichi):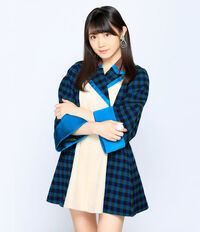 Onoda Saori (41 votes)
Niinuma Kisora (40 votes)
Haga Akane (34 votes)
Results of previous rounds can be found here.
Related Websites
Sister Wikis
Helping out
This is an open Wiki that anyone can edit. To write a new article, just enter the article title in the box below.
For more information please visit the Helping out and Guidelines pages.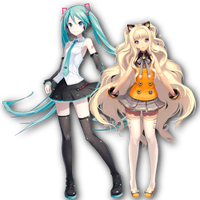 Community content is available under
CC-BY-SA
unless otherwise noted.